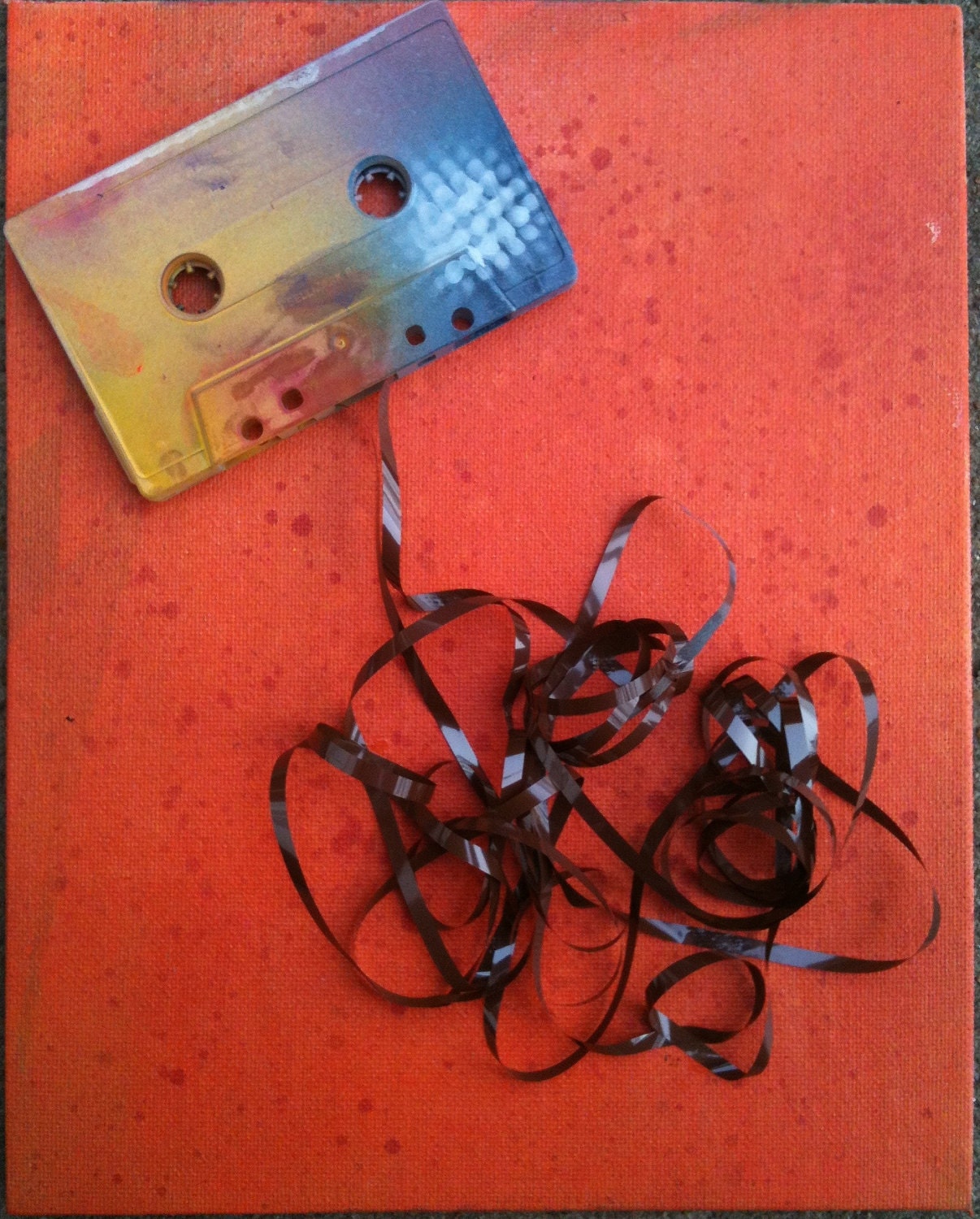 I added displaced, because hearing things from your past, or mixed in a way that isn't true to how a piece is originally created seems to open up inspiration.
Seeing an old industrial fan repurposed into a chandelier, listening to Tribe Called Quest, or seeing cassette tapes turned into lamps all seem to help shift the viewer from the familiar into a new territory.
I've ordered a piece from a friendly
Etsian
combining old poetry with a cassette tape (pictures are coming) and this serves as a way for me to help escape the limitations of my own reality and remind me of the freedom and inspiration that come from an active imagination.
I purchased my first
A Tribe Called Quest
cassette on the day the Lion King was released to theaters. My siblings wanted to see the Lion King and I wanted to buy ATCQ's Midnight Mauraders album. My mom approved trading a ticket for a tape. It was this album that made me value the samples used. Specifically the heavy sampling of jazz. They would take a moment of a recording or a motif and loop it to build an entire song. Sometimes sampling 3 or 4 vinyls from separate artists. To this day this album and all others they've released have served as a source of inspiration. A little nook I can slip into and shift my mood, and perspective to hit the day in a fresh way. I've collected my favorite songs from ATCQs albums --one from each album they released-- into a playlist I'll include in this post.